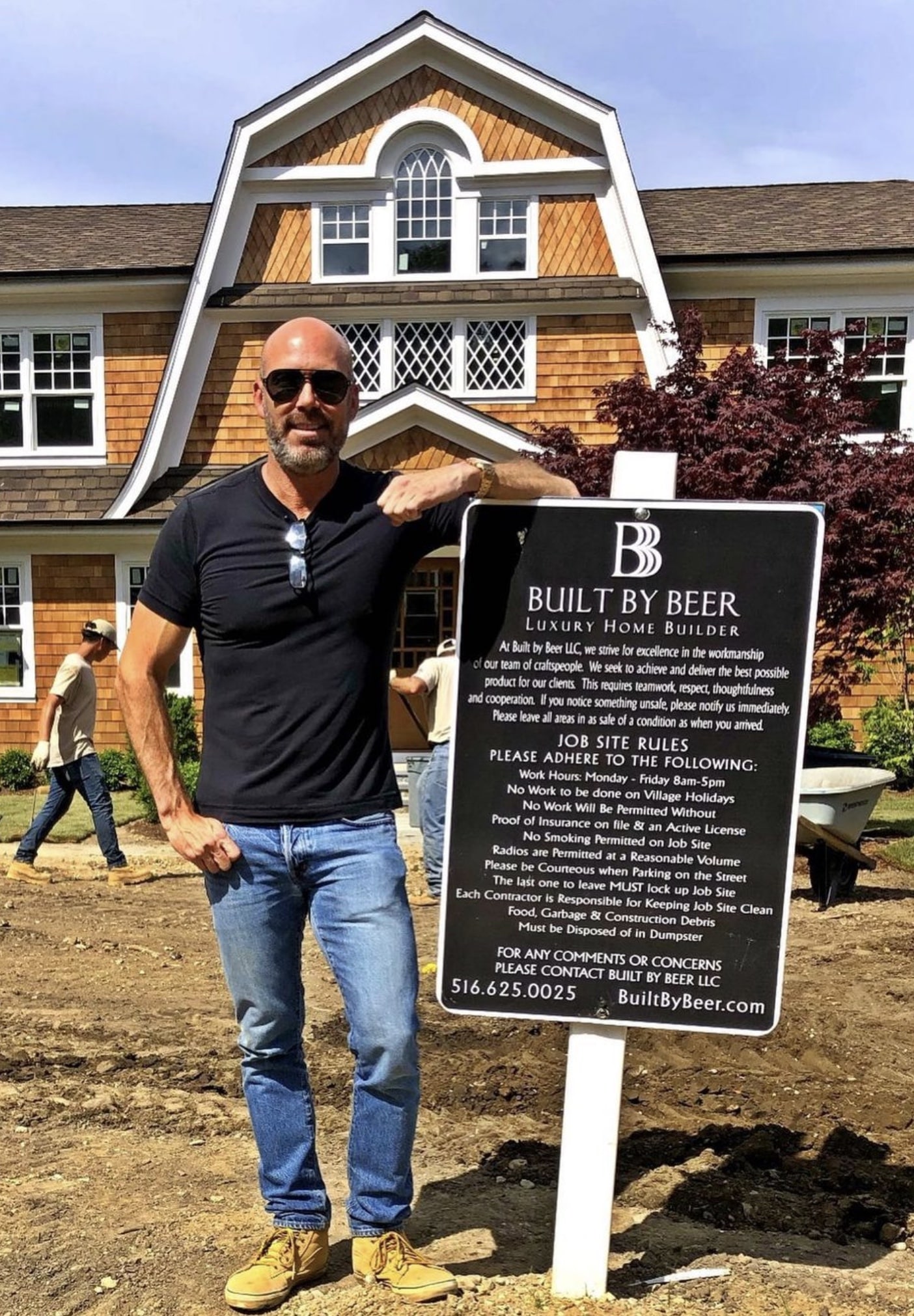 BUILT BY BEER
A LUXURY CUSTOM HOME BUILDER AND RENOVATOR.
Robert Beer, the founder of BuiltByBeer, has been building houses for over 30 years. Robert first started working in construction for his family-founded Birchwood Development company, which had been building homes for over half a century.
The company was founded in 1946 and went on to build tens of thousands of homes throughout Long Island, including a 2,200 house community in Jericho. The company built all different style homes including capes, splits, and ranches, and built them throughout Long Island.   In 2007, Birchwood was sold to Kimco, a publicly-traded company. After fulfilling the requirements of the sale, Robert Beer was able to go off on his own and form BuiltBybeer.
Since its inception, Built By Beer has built dozens of new homes along with a number of commercial renovations. Built By Beer is truly today's "Master Builder." We have been producing the most elegant and well-built residences on Long Island's East End and Gold Coast. Our professional team is known for working intimately with our clients to provide them with the uniquely conceived and beautifully built home of their dreams.
We strive to maintain an ongoing relationship with our clients extending far beyond the building process. We are steadfast in our commitment to quality and dependable performance. We provide our customers with straight answers, solid thinking, and follow-through on ideas. We dedicate time, talent, and financial support to our community. Whether you are working with your own broker or not, we will be happy to advise you on the merits of your prospective purchase, giving you invaluable insight and an appraisal from a builder's perspective.
Your new home will be the result of a concentrated effort to create a successful and pleasing design, intensive research into the latest building techniques, the specification of the finest materials to be found, and the meticulous craftsmanship and pride that has always been a benchmark of BuiltByBeer homes.
We make this promise with the utmost confidence that your new home will not only meet all of your expectations but exceed them as well.